We believe that our works can
contribute to a better world.
WHY DO YOU NEED US AT SCHOOL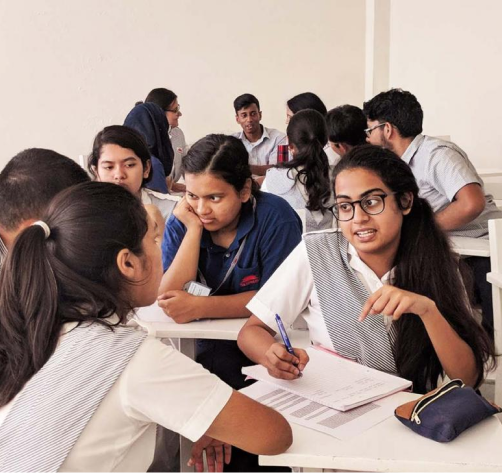 Kotha is a feminist youth led organisation based in Dhaka, Bangladesh tackling the root causes of gender based violence. We work at the intersection of education, youth-perspective research, policy advocacy and arts.Through our primary intervention programs, we aim to mobilize young people to change societal mindsets and dismantle the culture of gender based violence in Bangladesh.
Founded in 2016 by Umama Zillur, a graduate of Mount Holyoke College, Kotha was developed under the Clinton Global Initiative and awarded with the Social Innovation Fund by Mount Holyoke College.
Through education and skill development, Kotha wants to begin a cultural shift in high schools by fostering healthy conversations, encouraging respect amongst peers while equipping students with crucial life skills.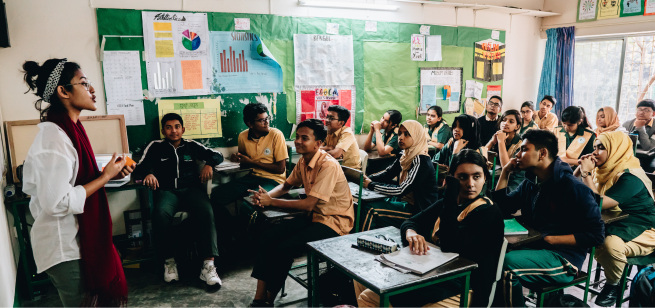 We work through long-term partnerships with high schools. Once we partner with a school, our classes take place over the course of 2 months, ensuring sustainability of lessons being learnt instead of usual independent workshops.
Break the communication barriers between student and traditional teachers, ensuring a safe space and creates greater engagement from students.
Instead of following a traditional lecture-based class structure we use interactive techniques.

Self-reflection and critical thinking

Negotiation and Effective communication

Decision Making

Conflict Resolution
WE
FOCUS IN
FOLLOWING
SKILLS
I learned that when someone is bullying another, if we laugh at the victim instead of helping, that's also a form of participating in bullying. Thereby we are no better than the bully.
The way kotha interacts with the student. The mentors are very comfortable and familiar to talk to. The style of interacting is easy to understand and convenient.
I learnt that the body that I am in born in does not define me. My actions, abilities, personality, interests or occupation are not determined by my gender.
The Peer Educators used relatable real-life situations that we all go through on a daily basis to make us understand all the topics.