Over three decades ago, in 1988, March 8 was first observed in Bangladesh as International Women's Day. The women's movement has always been deeply rooted in this society. As we move from one era to another, we can trace overarching themes of eliminating violence against women, fighting for reproductive rights, striving for political and economic empowerment, resisting religious subordination and ensuring public roles. The movement has been involved in fighting for legal rights, challenging existing discourse, increasing representation, pushing for policy changes and, most importantly, challenging mind-sets in a repressive patriarchal society. This is a glimpse into the journey across a century – one of great adversaries and greater women.
British Period
This period saw public discourse around women's rights and roles in the Bengali-Muslim society largely shaped by male perspective, including some urban educated middle-class and upper-class women. A small class of exceptions – women such as Begum Rokeya – went against the norm and became thought leaders in the women's movement. Today, Rokeya Sakhawat Hossain (1880-1932) is recognised as a pioneering activist for women's education and economic independence. However, what is often side-lined is her constructive and critical literary work that challenged entire systems upholding patriarchy, including religion. "Sultana's Dream," one of the earliest depictions of feminist utopia, uses the concept of gender role reversal to highlight the perceived notion of male superiority. "Secluded Women" is a critique of the extreme forms of purdah imposed on women, acting as obstacles towards their emancipation. For the first time in the region's history, feminist discourse was shaped and informed by women themselves.
During the same time period, revolutionaries like Pritilata Waddedar (1911-1932) and Kalpana Datta (1913-1995) took up arms in the nationalist struggle against British occupation. Pritilata did not only lead the successful raid of the European Club in Chattogram at just 21, but her participation in the anti-colonial struggle, along with that of several other fearless female revolutionaries, opened up political and public spheres to women.
Pakistan Period (1947-1970)
In 1970, Sufia Kamal founded Bangladesh Mahila Parishad, the country's oldest women's rights organisation to date. Ever since, the organisation has been a dominant force in shaping the roles of Bangladeshi women in politics and society.
Bangladesh Mahila Parishad is the prime example of how efforts in mobilising women led to changes in legal and political systems. Building off the momentum of the social uprising against dowry in the late 70s, they raised the Anti-Dowry Bill – with 30,000 signatures – in Parliament and finally got it passed in 1980. While the practice of dowry still persists in many places and much has to be done in the way of implementation, this was a historic win for the women's movement as they were successful in garnering support from across the political spectrum to outlaw an outdated practice.
Another one of Bangladesh Mahila Parishad's major undertakings was the demand for a Uniform Family Code across all religious communities instead of personal law which depends on women's religious backgrounds. After numerous consultations at the national and local levels in the late 80s and 90s, a draft was developed. However, due to the reluctance of some religious minority groups and the state's apprehension due to perceived backlash from groups with religious affiliations, the Code was never passed.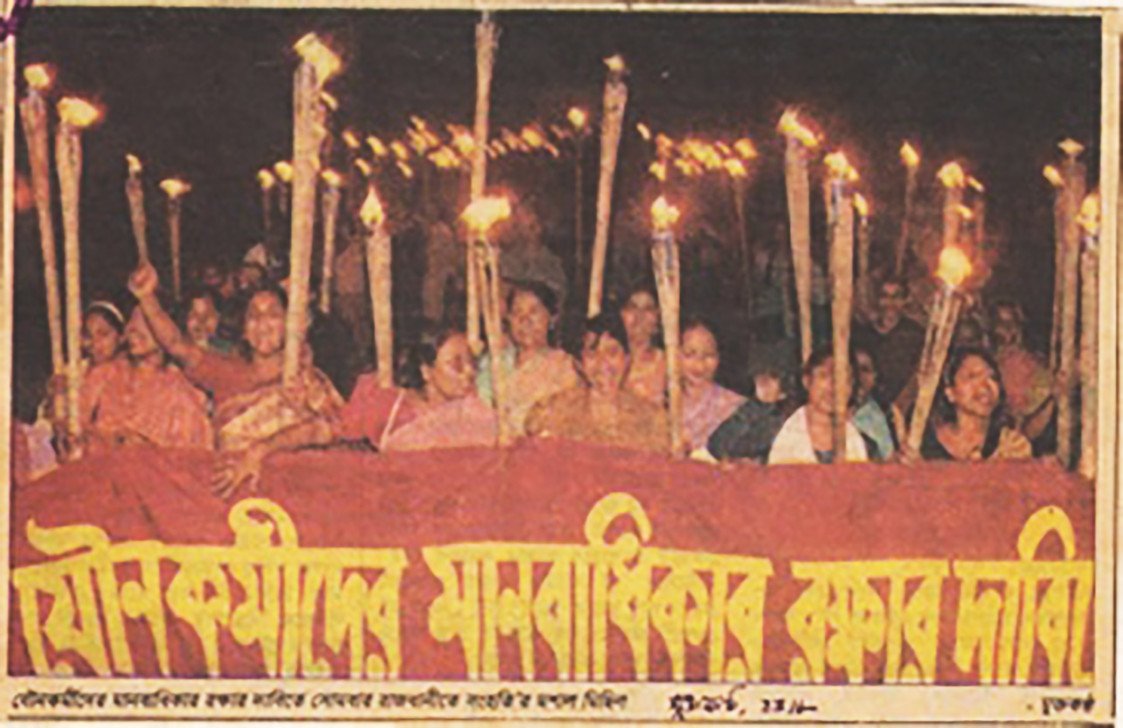 For Bangladesh Mahila Parishad, advocacy for women's increased political participation has always been a primary agenda. By using media such as seminars and conventions alongside street activism and protests, they have continued to demand more reserved seats for women in Parliament, as well as direct election for those seats. As they stand firm in their belief that female involvement in decision-making and legislation is essential for women's empowerment, this remains a major area of their work, even today. Direct election at local levels, however, has significantly improved women's political rights and participation.